Here are some screenshots :
2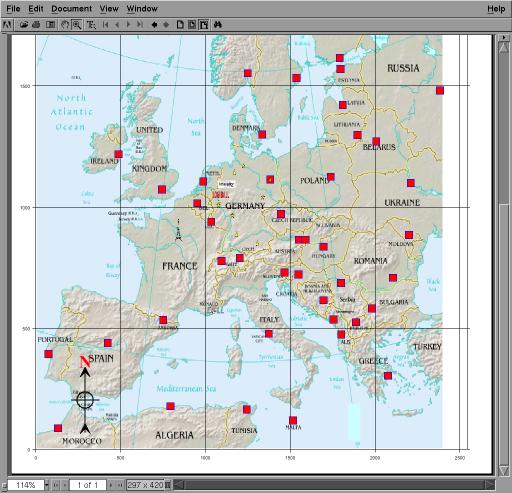 This map of Europe was created with PDFMap and a set of data generously given to this project by Intevation and Logiball . When viewing the original document, clicking on each city or capital automatically launches your preferred web browser and displays Google 's search results about this town.
---
1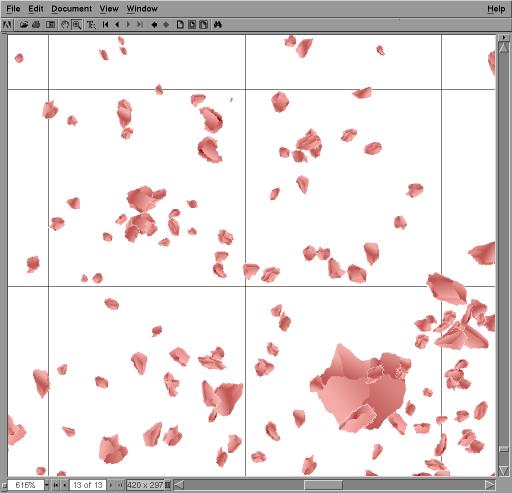 This screenshot of Adobe Acrobat Reader shows some stones on an archaeological cave map. Stones images where automatically choosen randomly by PDFMap from a filesystem directory, but are placed on the map and scaled according to the archaeological database. Telling PDFMap to use random images may help to render a map more "real looking", when you don't have a different image for each object. Clicking on each stone image automatically launches the researcher's web browser to view or edit this object in the web-enabled archaeological database.
---