Here are some screenshots :
1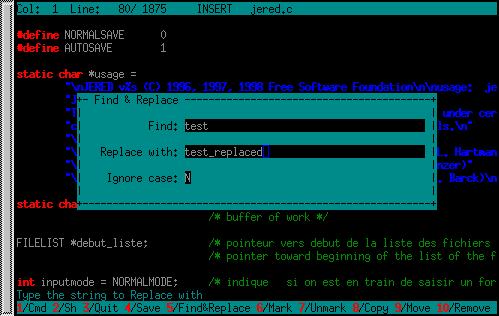 The above screenshot represents me while editing jered.c from within the jered editor.
The bottom line represents the actions which are immediately available. The line above this one is the contextual help bar.
The dialog at the center of the screen is the usual Find & Replace dialog.
The top line indicates the cursor's column and line, the Insert or Replace mode, the current file name and if a macro is currently being recorded or played.
Colors, user interface language, window size, key mappings are all modifiable while running or in a configuration file.
---